Owners: Scott and Diane Manuppella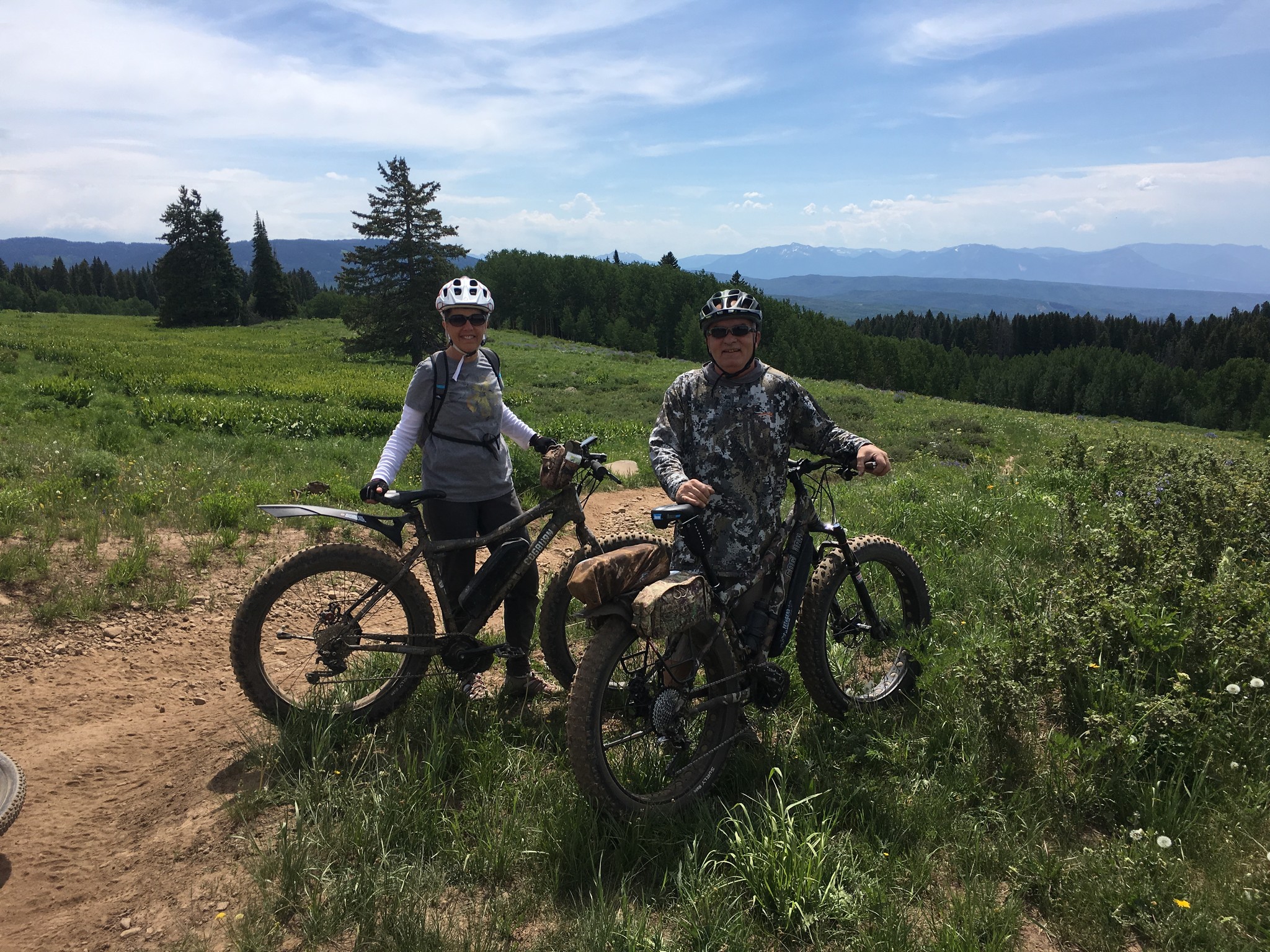 Welcome to Colorado E Bikes and Thank You for visiting.
To tell you a little bit of how we got into ebikes: Scott and his friend bought their first electric assist bicycles in 2012. We always enjoyed riding our ATVs in the back country, but wanted a quieter alternative.  They investigated the use of a class1 electric assist bicycle and the fun for them began again. These first bikes had a 750w motor great for high country riding but a little heavy for in town. I then bought my own 500w fold-able step through. I had never been much of a bike rider in the past due to the hilly terrain around our home. I was amazed at how fun riding a bicycle became. If I wanted to ride to get a good work out, I would get a good burn going on and use as little assist as needed to keep the work out at my level. I looked forward to riding my bike, working out was fun, stress was released and did I say FUN!
We had a store in Delta, CO selling infrared heaters through the winters and had the log home constructions in the summers. When the construction slowed with the economy we brought the e-bikes in the store for some summer income. The bikes were a hit.
In 2015 we sold our house in Paonia and moved us and the business to Grand Junction. We have taken the e-bikes several places: Grand Mesa, Breckenridge, Snowmass, trails around the monument, and commute to work.
Since opening the store we now are the largest e-bike store on the western slope, carrying some of the top brands and our bike service techs have been building custom ebikes. We carry bikes for all levels of fitness - Trikes, Mountain, Commuters, Fat Tires - you name it. And the joy of seeing a customer with physical limitations such as:  MS, prosthesis, joint problems, age, whatever the case may be, being able to get out and ride again makes everyone come away with a smile.