Availability:

In stock

(1)
The Yamaha UrbanRush electric bike combines the efficiency of a road bike with drop bars and bar-end shifters with Yamaha's superior power-assist bicycle technology for an unrivaled ride down the open road from a name you can trust.
While providing the smooth power assist expected by many e-bike users, Yamaha systems feature quicker acceleration, powerful climbing assistance and a natural-feeling amplification of your pedal strokes.
Yamaha invented the world's first electrically power assisted bicycle (the legendary PAS) in 1993. Since then Yamaha has been constantly innovating to deliver the easiest to use power assist e-bike systems available. Just one ride will leave you wanting more.
Superior Design and Innovation. This is what sets Yamaha apart from other electric bike drive systems: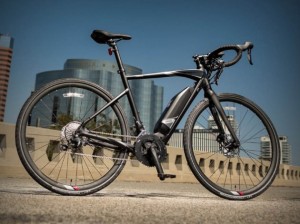 Only Yamaha provides the option to use a double front chain-ring.
Integrated Rear Hub Speed Sensor – no spoke magnets to lose. Yamaha's patented speed sensor recognizes the slightest change in speed and adjusts motor output to deliver a seamless power assist.
Three year transferable warranty – the best coverage available.
A revolutionary hybrid bicycle designed for efficiency and ergonomic comfort.
"The Yamaha Urban Rush electric bike provides the power you need and traditional road-style ride."